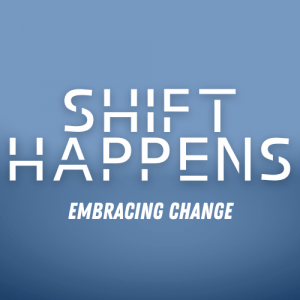 Join us in adapting into the future market and 21st Century with three keynote speakers, demonstrations, exhibitor booths and more!
March 16, 2023 at the Rosebrook Event Center
10:00 am - 10:55 am
Welcome/Economic Outlook 
with Dr. Michael Goodman, Senior Advisor to the Chancellor for Economic Development and Strategic Initiatives & Professor of Public Policy at the University of Massachusetts Dartmouth. 
11:00am - 11:30am
Demonstrations
Tips & Tricks of Canva with Melissa Cusson, MA-Loan Officer with Brick Road Mortgage
The Benefits of Drones with Tyra Pacheco, Tyra Pacheco Photography
11:30am - 11:45am
Break - Visit Exhibitors Booth
11:45am
The Future of CMA
with Kimberly Allard, Broker/Owner of Century 21 Professionals in Braintree, MA and certified RPR trainer. 
12:30pm 
Lunch & Exhibitor Booths 
1:30pm
Demonstrations 
RPR

with Kimberly Allard, Broker/Owner of Century 21 Professionals in Braintree, MA and certified RPR trainer. 
The Benefits of Video Marketing with Owen Head, Alfram Videography
2:00pm
Break - Visit Exhibitors Booth 
2:15pm
Social Media Does Not Sell Real Estate
with Marial Maher, Creative Director & Photographer of Visual Manor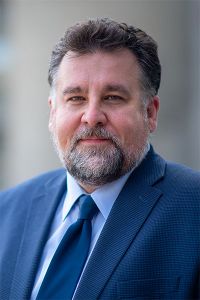 Dr. Michael Goodman is Senior Advisor to the Chancellor for Economic Development and Strategic Initiatives & Professor of Public Policy at the University of Massachusetts Dartmouth.
In August 2020 he was appointed Acting Provost and Vice Chancellor for Academic Affairs by UMass System President Marty Meehan and served 18 months in that role. This followed six years of service as Executive Director of the Public Policy Center, two terms as Faculty Senate President, and six years as Chair of the Department of Public Policy.
An economic sociologist, Professor Goodman joined the faculty at UMass Dartmouth in 2009 after serving for eight years as the Director of Economic and Public Policy Research at the UMass Donahue Institute. A leading analyst of the Massachusetts economy, he has authored or co-authored over sixty professional publications on a wide range of public policy issues including regional economic development and housing policy as well as demographic and other applied social science research topics. He has supported this research by generating over $6 million in external grant and contract funding from a diverse array of public and private sources.
Since 2001, Professor Goodman has served as Co-Editor of MassBenchmarks, the journal of the Massachusetts economy published by the UMass Donahue Institute in cooperation with the Federal Reserve Bank of Boston.
Kimberly Allard is the Broker/Owner of Century 21 Professionals in Braintree MA and a faculty member at Dynamic Directions with Adorna Carroll. She has been licensed in the Commonwealth
since 1998.
She currently serves as one of 13 Regional Vice Presidents for the National Association of REALTORS® Representing Region 1 which is VT, NH, ME, MA, RI & CT. She was the 2017 recipient of the Massachusetts Association of REALTORS® (MAR) Real Estate Educator of the YEAR. In 2017, she was inducted into the REALTOR® Political Action Hall of Fame, which at the time had been achieved by less than 750 of over 1.2m REALTOR members.
In 2013, she was elected President of the MA Association of REALTORS® and still lends her time and talents to chair and serve on numerous NAR committees as well as serving on the National Association of REALTORS® of Board of Directors since 2010. In 2010 she was not only the Realtor of the Year for the South Shore REALTORS®, but was selected as the State REALTOR® of the Year for MA. She was awarded the 2016 Public Policy and Advocacy award from the MA Association of REALTORS®. Since 2013, She has served as the Federal Political Coordinator for Congressman Stephen Lynch (DMA).
She is a certified RPR and ZipLogix trainer and a Trainer for NAR's ethics and REALTOR® safety courses. She has her ABR, CBR, CFS, CRS, E-PRO, GRI, LMC, PSA, RENE, SRS, AHWD, ITI, WCR
professional real estate designations and serves as an Ombudsman for her Local Association of REALTORS®.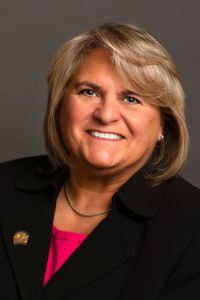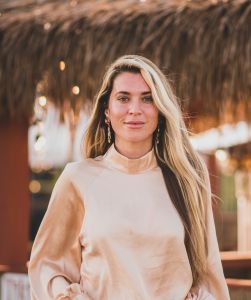 Marial Maher's extensive experience in marketing strategy and leadership was built upon decades of her own creative journey with photography, web design, content creation, and marketing consulting with small businesses across the region. From establishing her own Rhode Island-based marketing company, Visual Manor to serving as the Marketing Director for the Fitzpatrick Team at RE/MAX, Marial has grown to become an extraordinary marketing leader across the real estate and hospitality industries.
Passionate about building a strong team and culture within a business, she has the ability to cultivate environments where talent can thrive and ideas can blossom. The goal is always to balance brand consistency with new innovation, ideas, and growth. Marial's thoughtful and aggressive approach to marketing has led her to bring the Fitzpatrick Team to over $100 million in sales in 2022, resulting as the #1 RE/MAX Team in Rhode Island. She also helped dozens of restaurants stay open and flourishing during a global pandemic. Whether it's managing annual marketing budgets, leading social media strategies or providing education to a sales team, Marial's experience has allowed her to build a reputable career and a sense of purpose in industries she is so passionate about.
Keynote Sponsor
Boxed Lunch Sponsor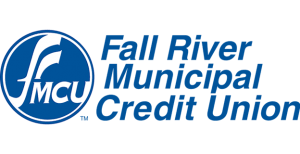 Would you like to become a sponsor at the event whether it is a keynote sponsor, lunch sponsor, etc? Contact Leslie Roda at 508-993-0406, ext. 104 or by email at leslie@rasem.realtor

BayCoast Mortgage Company
BayCoast Mortgage, LLC is a full service lender that provides industry best solutions in residential purchase, refinance, renovation, and construction loans. Their product offering complements customers throughout the East Coast including FNMA, FHLMC, VA, FHA, Jumbo, MA Housing and BayCoast Portfolio.
Learn more about BayCoast Mortgage Company at https://baycoastmortgage.com/

HouseMaster Home Inspections
HouseMaster Home Inspections knows what it takes to deliver quality service. Rhode Island home inspector Paul Miranda, like all Housemaster home inspectors, have extensive training and certifications and are tested annually to meet the industry standards of continuing education, inspection, reporting, and customer service. As part of the oldest and most trusted nationwide home inspection business, Paul has been able to put his decades of experience in building homes and his passion for customer service to good use in the professional home inspection process.  
Learn more about HouseMaster Home Inspections at housemaster.com/Newport-Providence-RI-Fall-River-MA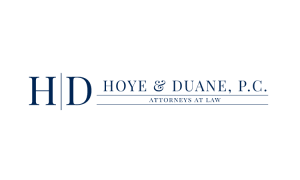 Hoye & Duane PC
Hoye & Duane helps save home buyers and sellers, real estate agents and loan officers time and stress by providing you with clear communication and efficient service that results from years of experience.
Buying or selling a home or investing in real estate can be a stressful experience. At Hoye & Duane, they help you relieve the stress, whether you are a first-time homebuyer, investor, real estate agent or loan originator. They provide their clients with clear communication throughout the entire real estate transaction.
Learn more at hdclosings.com
Isaksen Solar
Isaksen Solar is a locally/Employee owned solar company. They install beautiful and simple solar systems with a goal to save the homeowner as much as possible. They believe in simple solar ownership which allows the homeowner to free themselves from electric bills.
Learn more at www.isaksensolar.com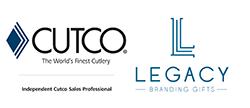 Legacy Branding Gifts
With personalized closing gifts, you can showcase your appreciation and brand with a wide range of premium gift-boxed closing gifts.
Learn more by visiting www.legacybrandinggifts.com

Milestone Mortgage Solutions
At Milestone Mortgage Solutions, they pride themselves on their expertise, their ability to shop varied banks for the best rate and term, and their personalized touch to each individual that walks through our doors.
Learn more at milestonemortgagesolutions.com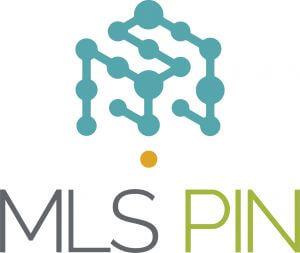 MLS PIN
MLS PIN is one of the largest REALTOR®-owned multiple listing services in the nation. We offer a database of approximately 14,000 properties for sale and more than 3.7 million off-market listings and full public records for all of Massachusetts and Rhode Island and much of New Hampshire. MLS PIN has a subscriber base of over 41,700 real estate professionals. Their mission is to give their customers a competitive edge via comprehensive data, user-friendly technology, and exceptional service.


New England Real Estate Academy
New England Real Estate Academy provides relevant, convenient, highly-acclaimed real estate classes for real estate brokers and salespersons. They offer pre-license training courses, continuing education courses for license renewal, and professional development courses for sales and management development. Continuing Education is available in a high-energy classroom format or in state-of-the-art online multi-media video format. They custom design courses to meet the needs of the ever-evolving real estate industry.
Learn more by visiting www.newenglandrealestateacademy.com

Servpro of Dartmouth/New Bedford
SERVPRO of Dartmouth/New Bedford specializes in the cleanup and restoration of residential and commercial property after a fire, smoke or water damage. SERVPRO of Dartmouth/New Bedford can also mitigate mold and mildew from your home or business. Want to learn more?
Learn more at www.servprodartmouthnewbedford.com/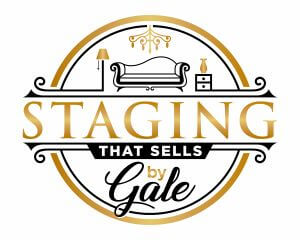 Staging That Sells by Gale
Gale Bettinger is the founder and visionary of Staging That Sells by Gale. As an Accredited Staging Professional Master and REALTOR®, their team is committed to providing excellence through extensive experience and knowledge of many top-performing licensed professionals.