Thank You to Our Title Sponsors
Law Offices of Jessica Clarke
Staging That Sells by Gale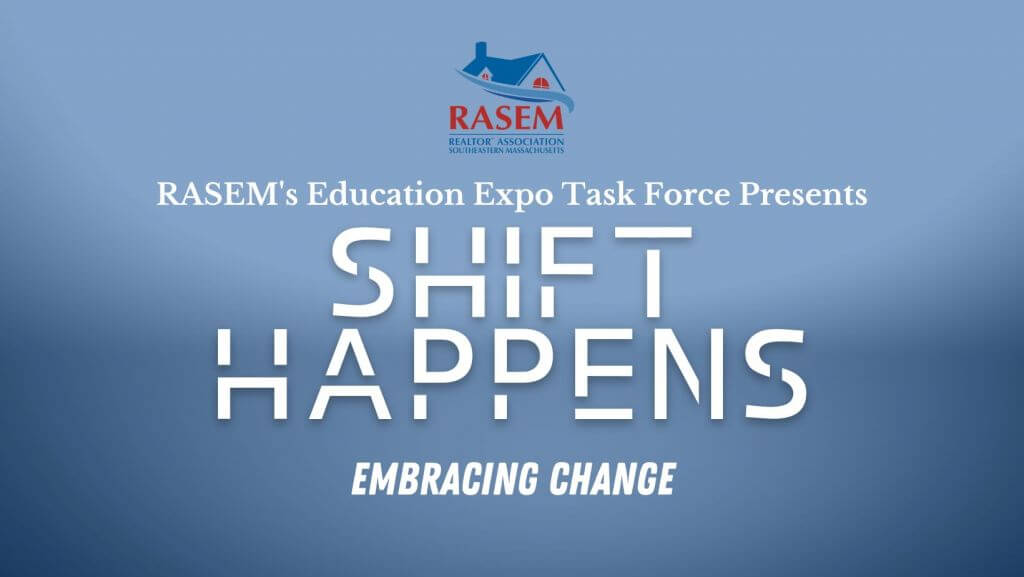 Shift Happens - Embracing Change
RASEM is proud to announce the return of our one day Educational Expo in 2023 and the theme will be Shift Happens, Embracing Change.
The Expo will be held at the Rosebrook Event Center in Wareham on Thursday, March 16th from 10am – 3:00pm and will have a combination of keynote sessions and demonstration sessions.
Keynote sessions will be headlined by Kimberly Allard, Immediate Past Regional Vice-President of the National Association of REALTORS®, Michael Goodman, Senior Advisor to the Chancellor for Economic Development and Strategic Initiatives & Professor of Public Policy at the University of Massachusetts Dartmouth and Creative Director & Photographer Mariel Maher.